Beauty is found within...
but also at Cloud 9
We offer a wide range of facials, lash and brow treatments, beauty packages and body treatments. We only use the best quality Eve Taylor products for our beauty services.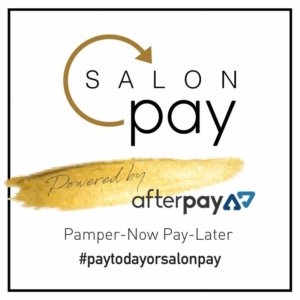 A perfect introduction to our Eve Taylor Range. Includes double cleanse, exfoliate, masque and moisture. Allow 30 min.
$49
Essential Prescriptive Facial
$75
A prescriptive facial tailored to your current skin condition to achieve the best skin possible. Aromatherapy products are selected to deeply cleanse, exfoliate and prepare the skin to absorb aromatic massage oils and luxurious facial masques. Skin is left replenished hydrated and protected. Allow 45 min.
$75
Micro Dermabrasion Facial
$75
A treatment that exfoliates and removes the superficial layer of dry, dead skin cells. Skin tone, texture and colour is improved after just one treatment. Includes face, neck & décolletage. Allow 45 min.
$75
Advanced Purifying Facial
$85
An advanced deep cleaning facial that targets areas of congestion. Glycolic and Salicylic acids work by loosening impacted follicles and natural plant extracts and pure essential oils are used to cleanse nourish and desensitise congested skins. Allow 60 min.
$85
Advanced Moisture-lock Facial
$85
An uber-soothing facial to hydrate the most dehydrated skins and de sensitise the most sensitive of skins. Ideal for mature, sun damaged skins or those who suffer with eczema or psoriasis. Includes aroma hand & arm massage. Allow 60 min.
$85
Advanced Age Resist Facial
$95
The ultimate firming, hydrating facial that fights free radical attack and plumps the skin. using a combination of AHA's, antioxidants, glycolic and salicylic acids, hyaluronic acid known as the fountain of youth and Telemore DNA. Allow 60 min.
$95
An Advanced superficial peel that gets your skin feeling and looking like new. This intense exfoliating treatment is perfect for poorly textured skin, large pores, dryness, pigmentation and ingrown hairs. Includes Red Light Therapy. Allow 45 min.
$75
Lumi Infusion - Uses low frequency ultrasound vibrations to significantly improve absorption of active ingredients into the skin up to 1000 times greater than if applied manually. Add 10 min / $15
Lumi-lift - Photo Bio-stimulation with micro current reaches down into all three levels of skin to stimulate, rejuvenate, tone and lift. Add 10 min / $15
Lumi LED Light - Great booster for skin requiring more healing,clients suffering from pigmentation, redness, sundamage & ageing. Add 10 min / $20
from $15
Only the best therapeutic and hot stone massages for body and feet. Our beauty therapist is also the owner of the business and ensures everyone walks out the door feeling amazing.
A rhythmical massage designed to rejuvenate and rebalance the body. Includes aroma hot towel treatment.
30 min $55 / 1 hour $75 / 1 hour 30 mins $110. 
from $55
Hot Stone Therapy Massage
from $60
Balinese stones bathed in a fusion of Peltigrain & Ylang Ylang are worked into the muscles to relieve areas of tension. The whole body is warmed to a state of pure relaxation, melting all the tension away.
30 min $60 / 1 hour $90 / 1 hour 30 min $120.
from $60
Reflexology Foot Massage + Foot Spa
$55
Pressure point therapy enhances overall well being. Based on the ancient philosophy that specific points on the feet correspond with organs in the body, this massage helps to unblock energy channels to improve general health and holistic harmony. Allow 45 min.
$55
Express Hand or Foot Treatment
$39
Refresh your nails with a file, cuticle work, buff, hydration treatment and polish of your choice. Allow 30 mins.
$39
Immaculate, younger looking hands are achieved in a pampering sequence that exfoliates, revitalises and renews. Hands are massaged, moisturised, shaped and coloured to perfection. Allow 45 mins.
$50
Bliss out with time in our Pedicure Spa to begin the treatment. Professional spa formulations combine natures most soothing and effective essential oils in a Marine Mud mask and relaxing massage. Allow 1 hour. 
Add a gel polish finish to any hand or foot treatment for $15. Removal of gel polish may incur an extra charge.
$59
Henna Brows with brow sculpture
$50
$50
Brazillian Wax (4-6weeks)
$45
$45
Body Glow (Full Body Exfoliation)
$50
Finely ground sea salt infused with essential oils of Jasmine and Ylang Ylang soothe the senses while the dull, dry skin cells are buffed away. Skin drenching moisturisers conclude the treatment leaving the skin feeling soft, smooth and hydrated. Allow 30 min. 
$50
A highly active seaweed body wrap rich in calcium and magnesium. Restore, vitalise and tone the body with this very cleansing and detoxifying treatment. Includes scalp massage. Allow 45 min.
$80
Re-balance your body with a Therapeutic Back Massage with Free Hot Rock Treatment and Refresh your skin with our signature Mini Facial. Allow 1 hour. 
$95
Discover the ultimate feeling of relaxation and well-being. Skin buffing sea salts with smooth the skin to perfection. A luxurious heating body wrap will be applied and cocooned for warmth and comfort. Nourishing moisturisers finalise the treatment leaving you feeling fresh, restored and revitalised. Allow 1 hour.
$110
Induce a deep level of relaxation and calm your mind as warm smooth stones deeply massage your entire body. The body is intensely hydrated using aromatic body oil. Rejuenvente the skin with one of our prescriptive facials. Leave with a sense of well-being and relaxation. Allow 1 hour 45min.
$140
Immerse your feet in our Foot Spa while soothing the senses with the aromatic oils of Tee Tree & Lavender. Your feet and legs are invigorated with a cleansing exfoliation, moisturising mask and massage. Toes are buffed and shaped before applying your choice of colour. Then drift to supreme levels of relaxation with a warm relaxing back & neck massage relieving any tension. Completing this journey your skin will be rejuvenated with one of our Prescriptive Facials. Allow 2 hours 15 min 
$175
Our products and suppliers

You expect the best, and so we use only the best. Check out our range of products and suppliers that we use here at Cloud 9.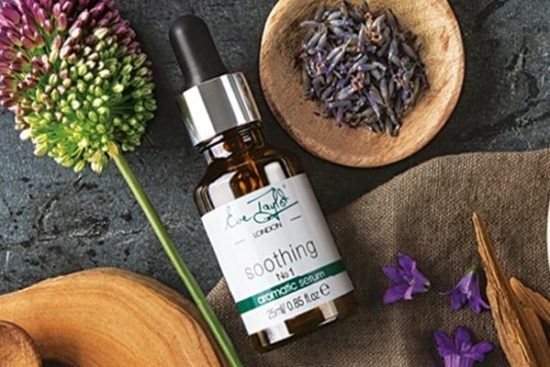 Eve Taylor is a complete face and body care range. It consists of a Facial Skin Care, Body Spa, Advanced, Men's, Blended Oils, over 150 Essential & carrier oils and includes our world famous handmade massage candles.